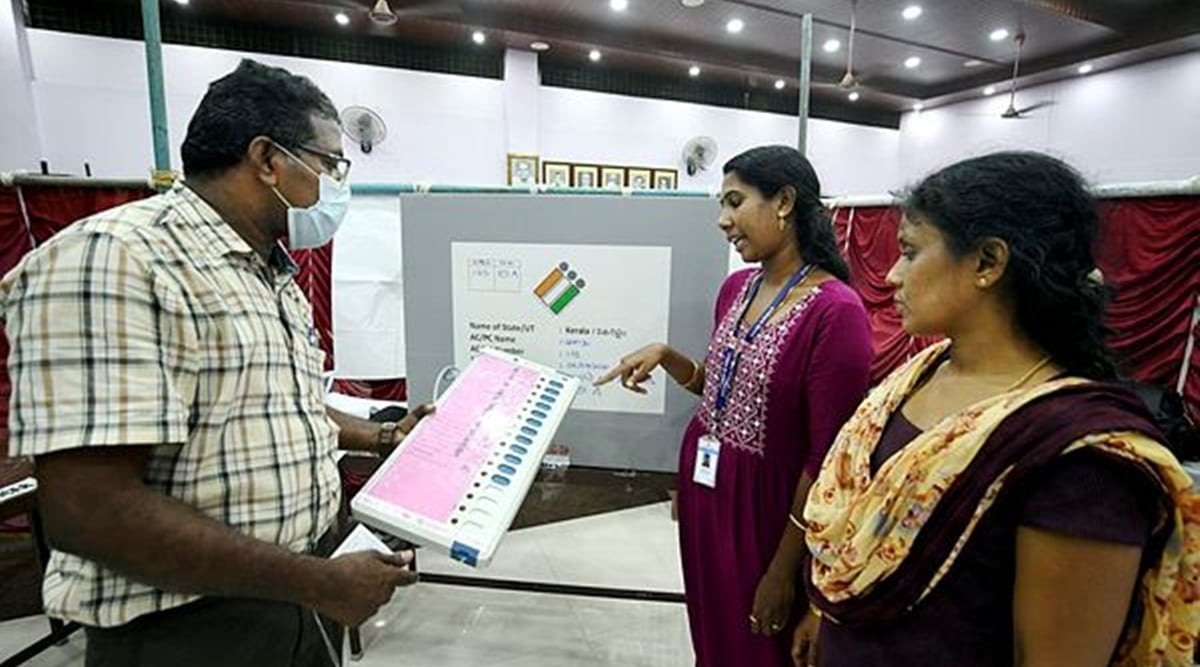 This green strand is a characteristic of a new Left in Kerala. A host of sitting legislators and candidates have been involved in projecting a green vision as part of their politics.

Thiruvananthapuram: Polling officials finalise arrangements in a polling booth on the eve of the Kerala Assembly polls, in Thiruvananthapuram, Monday, April 5, 2021. (PTI Photo)

On March 20, just as the election campaign was picking up steam, the Left Democratic Front held a public meeting in the heart of Kottayam town with Finance Minister Thomas Isaac as the main speaker. The highlight of the event was the release of a collection of essays by the CPM candidate from Kottayam, K Anil Kumar, that detailed his experiences while leading an effort to revive dying rivers in the region.
On Sunday, the last day of campaign, Kumar, who had started his campaign by harvesting paddy from a field that had recently been restored, also hosted a Facebook Live where he fielded questions related to his work on reviving rivers and retrieving wetlands.