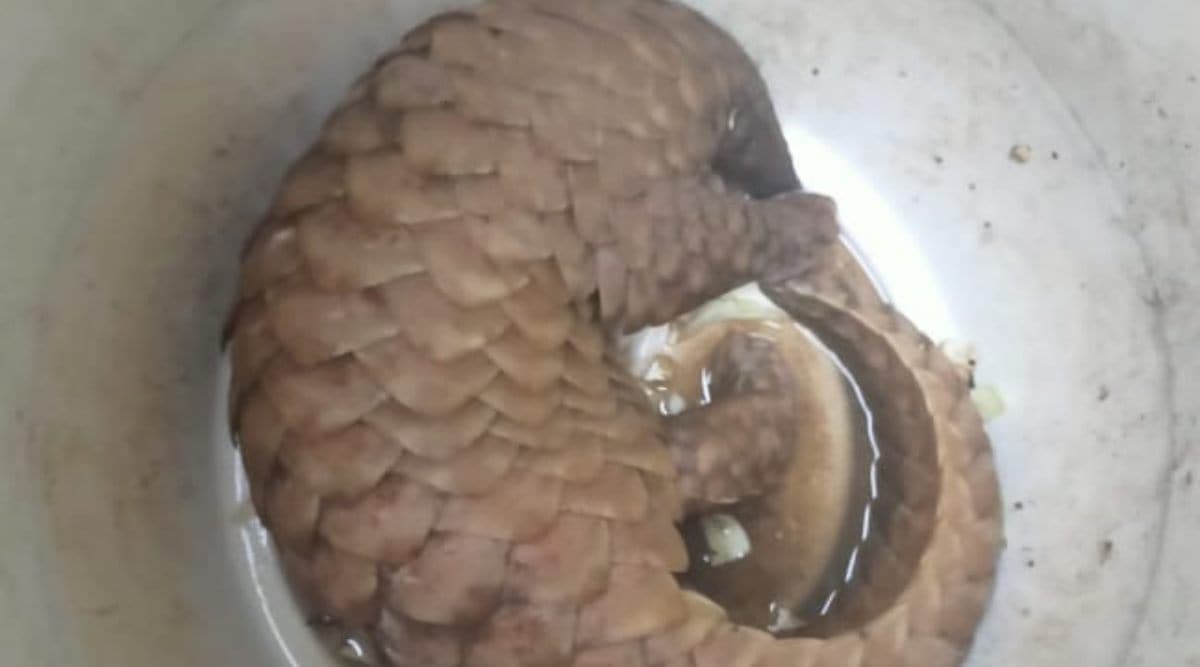 On April 16, activist and honorary wildlife warden Rohan Bhate and a team of the forest department, led by probationary assistant conservator of forest Amarjit Pawar, laid a trap and rescued a pangolin from a group of men at Umbarwadi in Gadhinglaj village of Kolhapur district.
Police said Rajgire and his accomplices showed them a pangolin kept inside a drum. In an effort to nab the accused, Bhate was attacked with wooden sticks while he was holding the drum carrying the pangolin, police added. (Express Photo)

A recent incident in which a wildlife activist in Kolhapur was attacked by men allegedly trying to steal a pangolin, has yet again put the spotlight on networks active in trapping and smuggling the endangered animal.
Bhate said he got information about people looking for a customer to buy a pangolin, and passed it on to Kolhapur chief conservator of forest Clement Ben. According to police, Bhate contacted one of the accused, Anand Rajgire, pretending to be a customer. Bhate, honorary wildlife warden Ajit Patil, Pawar and his team went to Umbarwadi in a four-wheeler, they added.