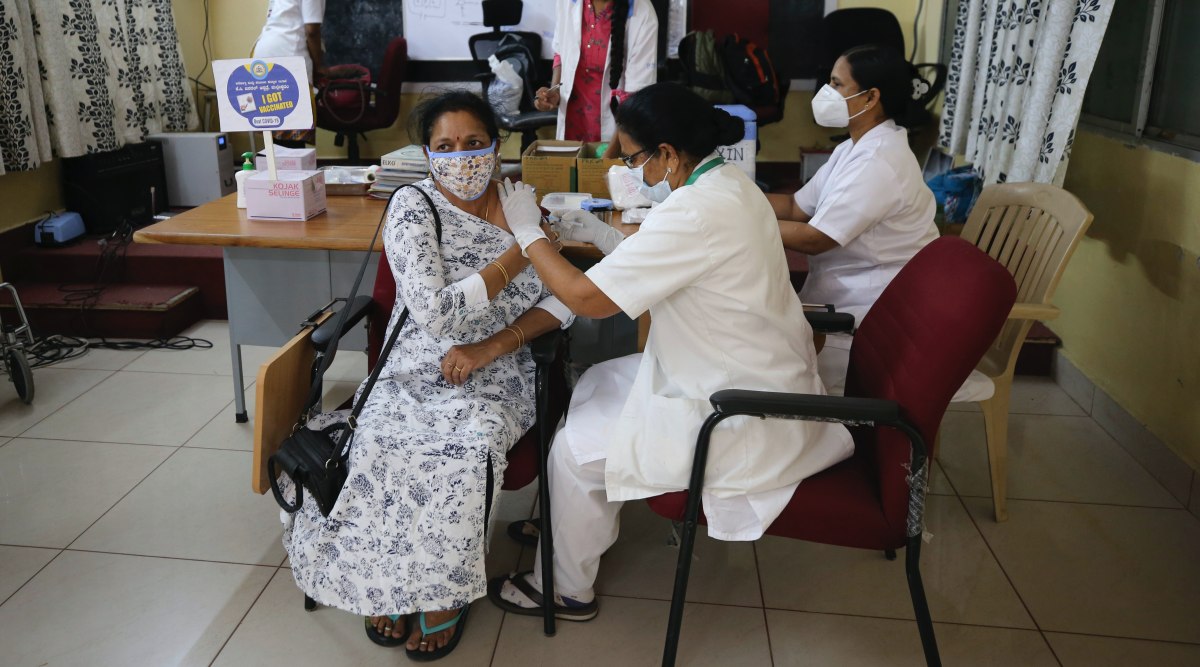 BBMP officials took back all the stocks citing it as "new government policy" The civic body stated that private hospitals will have to procure doses directly from the manufacturer from Saturday.
A health worker administers the COVAXIN vaccine for COVID-19 to a woman at a government hospital in Bengaluru, India, Thursday, April 1, 2021. (AP Photo/Aijaz Rahi)
The Bruhat Bengaluru Mahanagara Palike (BBMP) Friday took back all Covid-19 vaccine stocks from private hospitals dealing a huge blow to their vaccination drive.
The fourth phase of the vaccination drive, which will also make those aged between 18 and 44 years eligible for the jab, is scheduled to open Saturday. Many elderly citizens, who were supposed to take their second dose at private hospitals Friday, were hit as the BBMP officials took back the vaccine stocks.