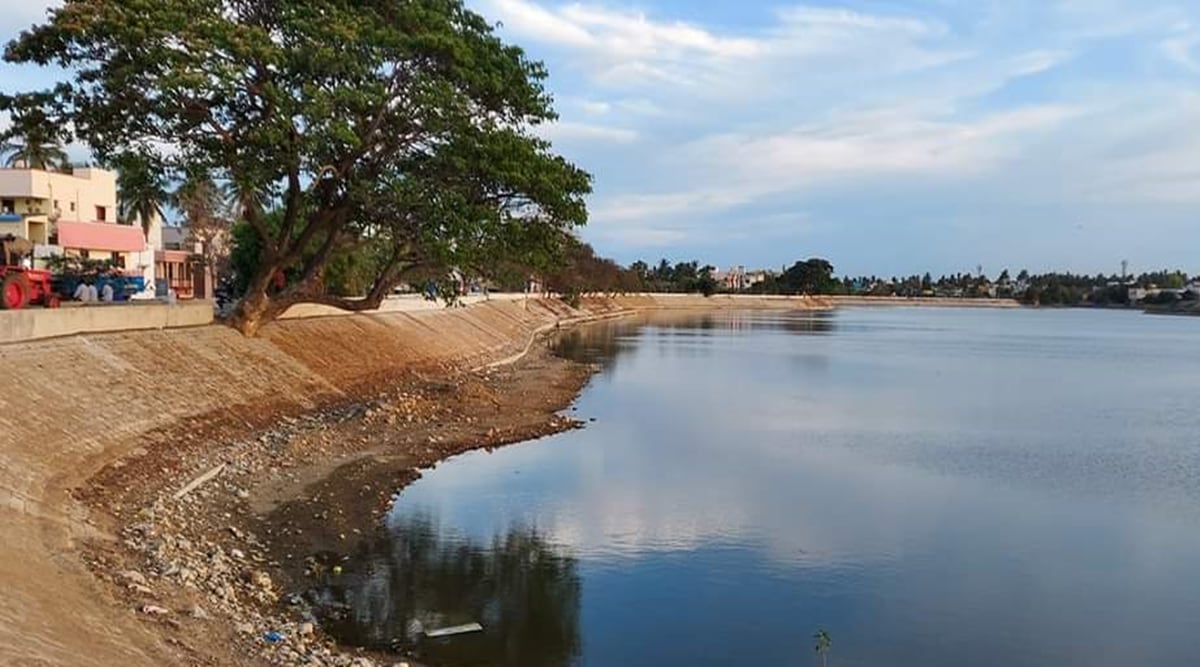 A volunteer with Chitlapakkam Rising said that about 50 – 55 per cent of work has been done on the lake so far. This includes an island in the middle of the lake to serve as a haven for birds and cobblestone pathways on the perimeter of the lake.
Chitlapakkam lake. (Image: Chitlapakkam Rising)
It has been two years since the desilting work of the 100-year old Chitlapakkam lake in Chitlapakkam near Chennai began. The project, which was kickstarted by the Public Works Department (PWD) with much fanfare in June 2019 following a green signal from the state Water Resources Department (WRD), was halted last year owing to the COVID-19 outbreak, the subsequent lockdowns and Cyclone Nivar.
"It is unfortunate that the pandemic hit us and work on the lake was halted. While officials did try to bring in workers from time to time to carry out the work last year, it slowed down this year amid the second wave," Sunil Jayaraman, one of the core volunteers with Chitlapakkam Rising, told Indianexpress.com.