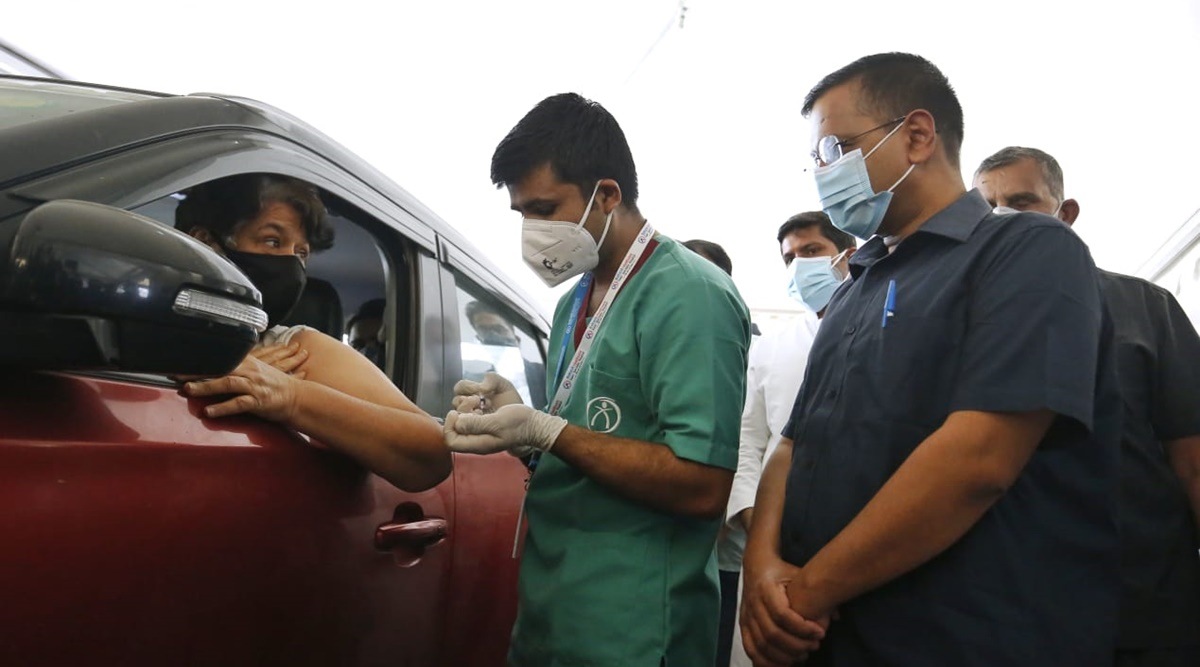 The first drive-through vaccination centre in the city, organised by Aakash Healthcare Super Speciality Hospital, had been inaugurated by Chief Minister Arvind Kejriwal at Vegas Mall, Dwarka, on May 26.
Delhi CM Arvind Kejriwal at the inauguration of a drive-in vaccination drive at Vegas Mall in Dwarka. (File/Express photo: Praveen Khanna)
Delhi's first drive-through vaccination centre has shut shop after two weeks of functioning, stating that the operation became 'non-viable' after the Centre capped vaccine rates for private hospitals.
"Delhi's First Drive Thru, a highly safe, convenient way for public, which we ran non-stop for 15 days, we have decided to stop now, owing to new vaccination pricing, as running it has become unviable now," read a statement by the hospital issued on Friday.