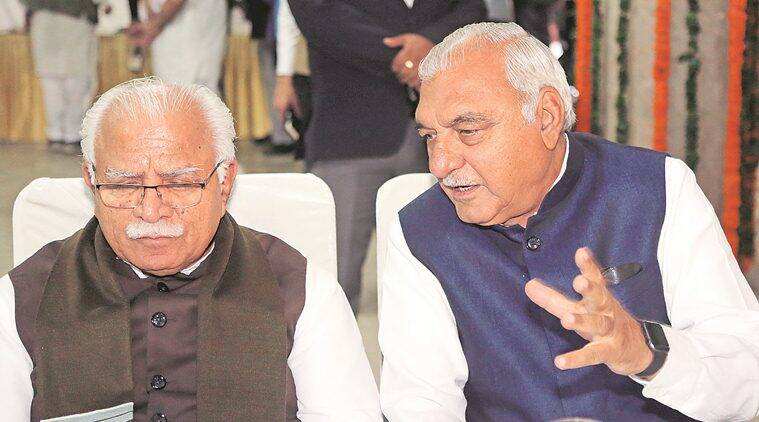 "Figures of CMIE (Centre for Monitoring Indian Economy), an organization that tracks unemployment, shows that every third person in the state is facing the brunt of unemployment," Hooda said.
Chief Minister, Manohar Lal Khattar and Leader of Opposition Bhupinder Singh Hooda in Haryana Assembly. (Express File photo by Jasbir Malhi)
Former chief minister Bhupinder Singh Hooda, who is also Haryana's Leader of Opposition, on Wednesday, took on the state government over the issue of rising unemployment in the state.
"The youths of our state are getting over-aged while waiting for recruitment exams. The government is carrying forward the contract system in the name of employment. During the Congress government, efforts were made towards eliminating this practice. But the present government is back to promoting it. The youth of the state are being looted in the name of employment through contractors," he added.