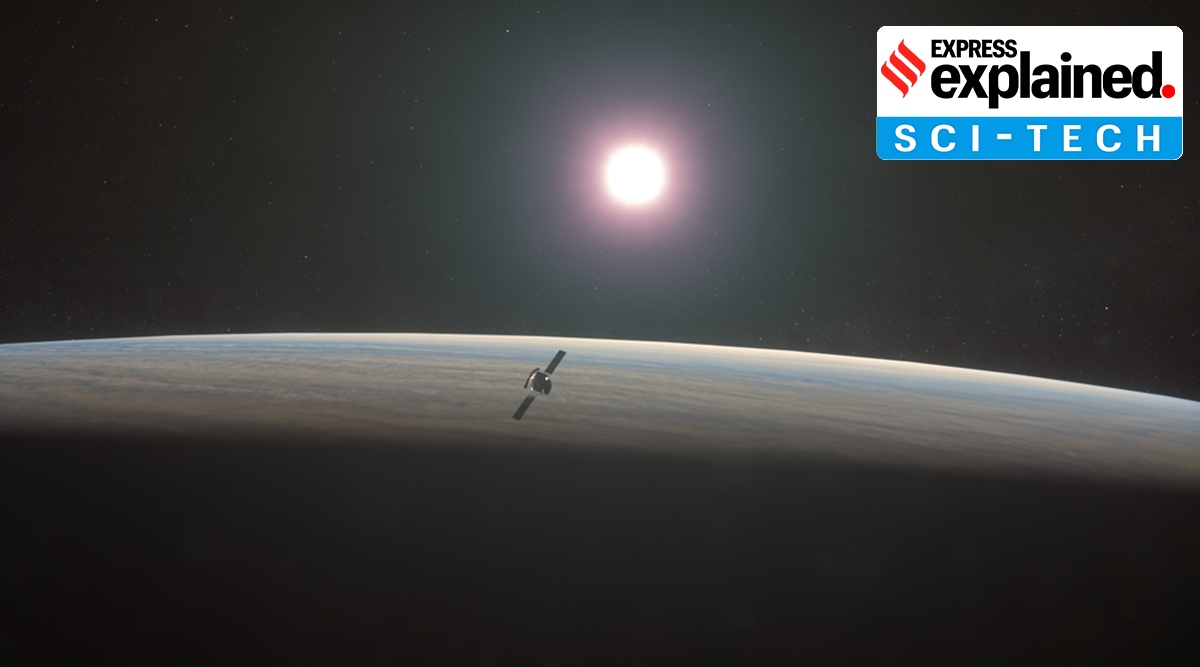 EnVision is an ESA led mission with contributions from NASA. It is likely to be launched sometime in the 2030s.
Artist impression of ESA's EnVision mission at Venus. (Source: European Space Agency)
Following NASA's footsteps, the European Space Agency (ESA) on Thursday announced that it has selected EnVision as its next orbiter that will visit Venus sometime in the 2030s. Last week, NASA selected two missions to the planet Venus, Earth's nearest neighbour. The missions called DAVINCI+ and VERITAS have been selected based on their potential for scientific value and the feasibility of their development plans. NASA is expected to allot $500 million to each of these missions that will launch between 2028-2030.
The spacecraft will carry a range of instruments to study the planet's atmosphere and surface, monitor trace gases in the atmosphere and analyse its surface composition. A radar provided by NASA will help to image and map the surface.