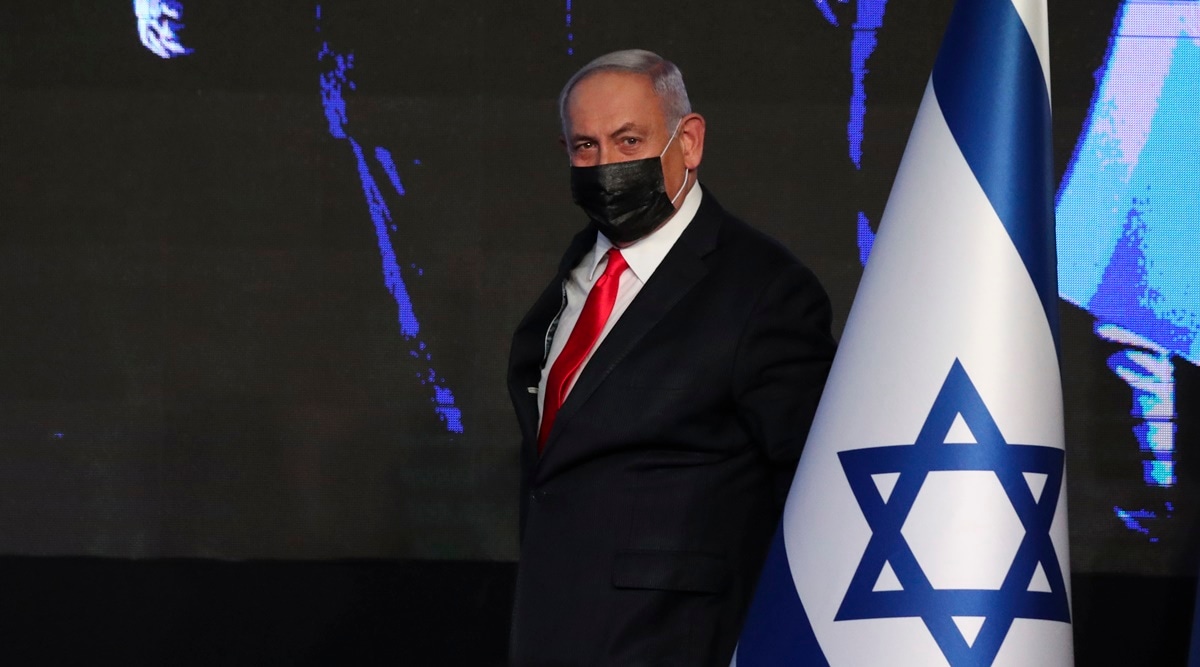 The question of what changed since a fourth inconclusive election in March — and why — has several answers, both systemic and circumstantial.
Israeli Prime Minister Benjamin Netanyahu. (AP Photo/Ariel Schalit)
Written by Patrick Kingsley and Adam Rasgon
Yet late Wednesday night, just 72 days later, there was Bennett, sitting down beside both Abbas and Lapid and signing a deal that, pending a confidence vote in parliament later this month, would see all three unite in the first government since 2009 that won't be led by Prime Minister Benjamin Netanyahu.