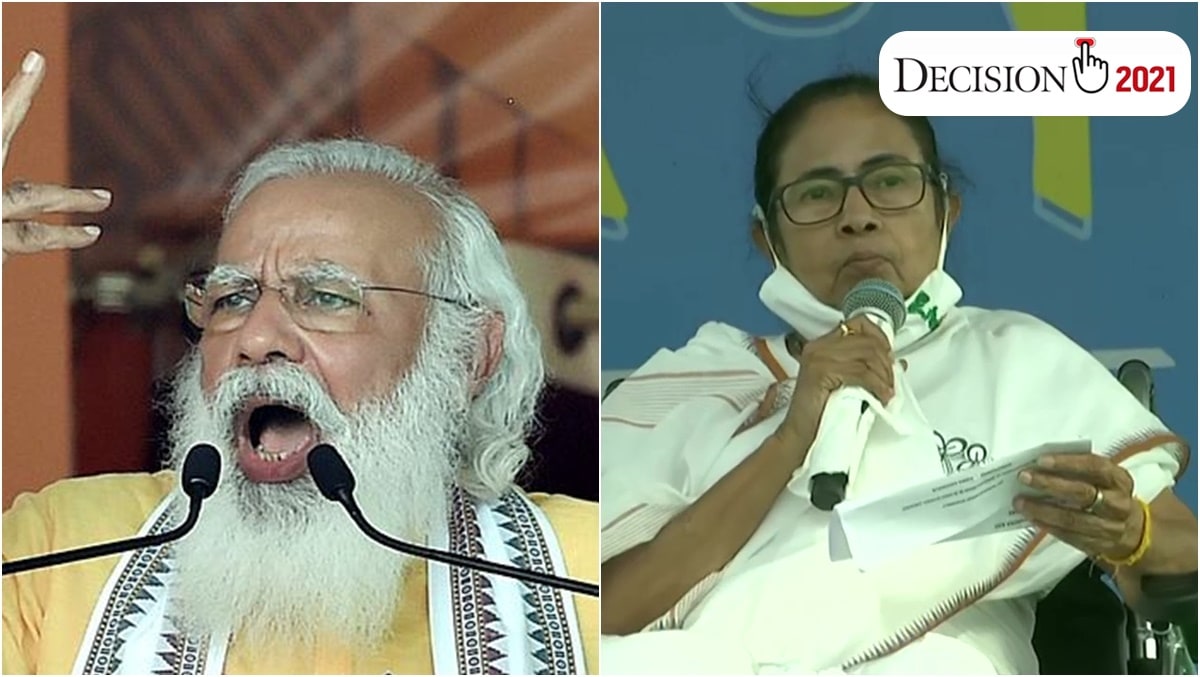 Narendra Modi said Mamata Banerjee branding BJP leaders as "outsiders" (Bohirgato) is an insult to the inclusive ideology of Netaji Subhas Chandra Bose and the principles of the Constitution.

Prime Minister Narendra Modi and West Bengal Chief Minister Mamata Banerjee (PTI/ANI)
Prime Minister Narendra Modi, while addressing two rallies in Bengal on Saturday, said TMC's complaints against the Election Commission and EVMs show that it is "khela sesh" (game over) for the party led by Mamata Banerjee and "Didi should accept defeat". The TMC supremo hit back, stating that the saffron party was trying to destroy the culture of the state and divide Bengal for its own gains.
"Didi has got jittery after sensing defeat. That's why she is criticising everybody and everything, from EC to EVMs. She is abusing me. But while abusing me, she has hurt the self-respect of the people of Bengal by saying they are taking money to attend our rallies," the PM said.