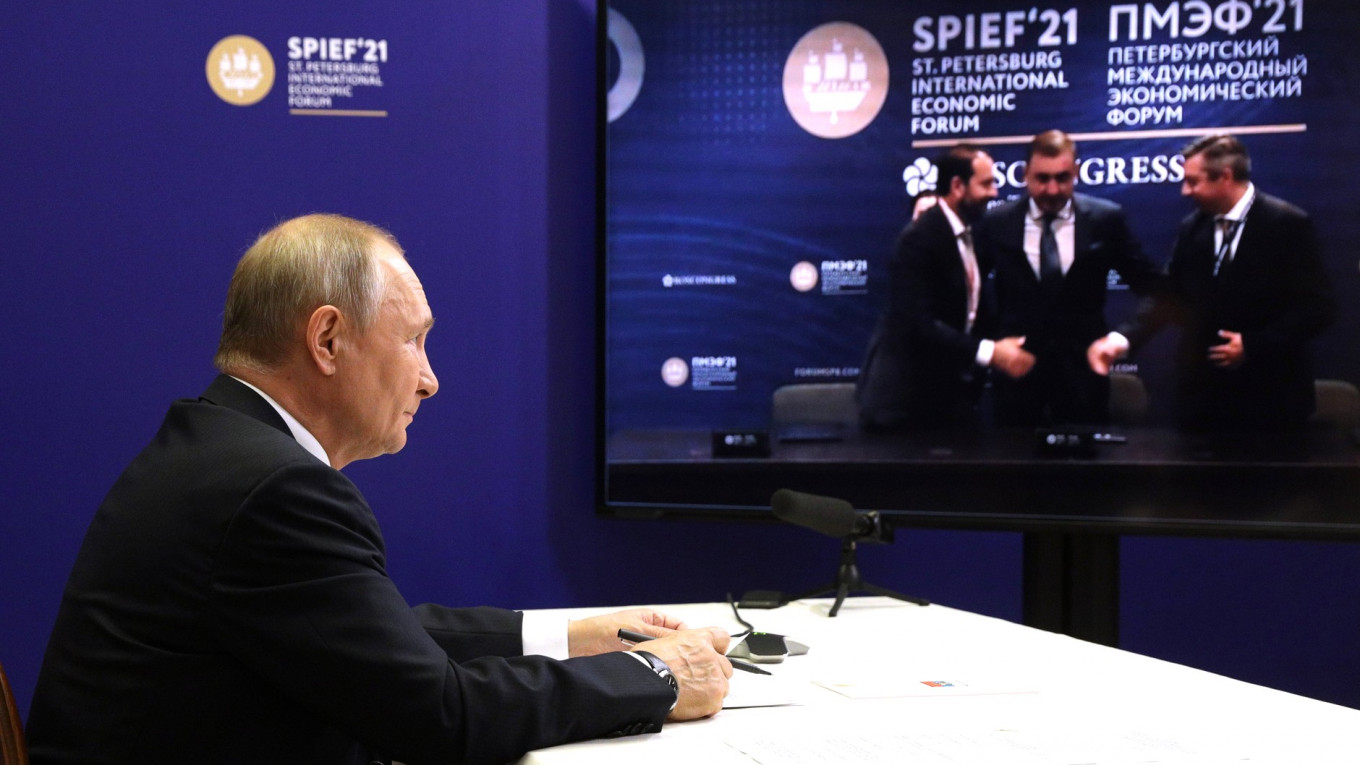 Vaccines, climate change and Nord Stream 2.
Russian President Vladimir Putin addressed the country's business and political elite at the St. Petersburg International Economic Forum (SPIEF) Friday, where 5,000 had gathered in his home city for what organizers have
The forum was staged despite Russia recording around 9,000 new coronavirus infections a day amid a sluggish nationwide vaccination campaign. In his speech, Putin reiterated his calls for Russians to take up the jab, said Russia would open its doors to vaccine tourism, criticized rich nations for hoarding extra jabs, and said he was serious about fighting climate change.