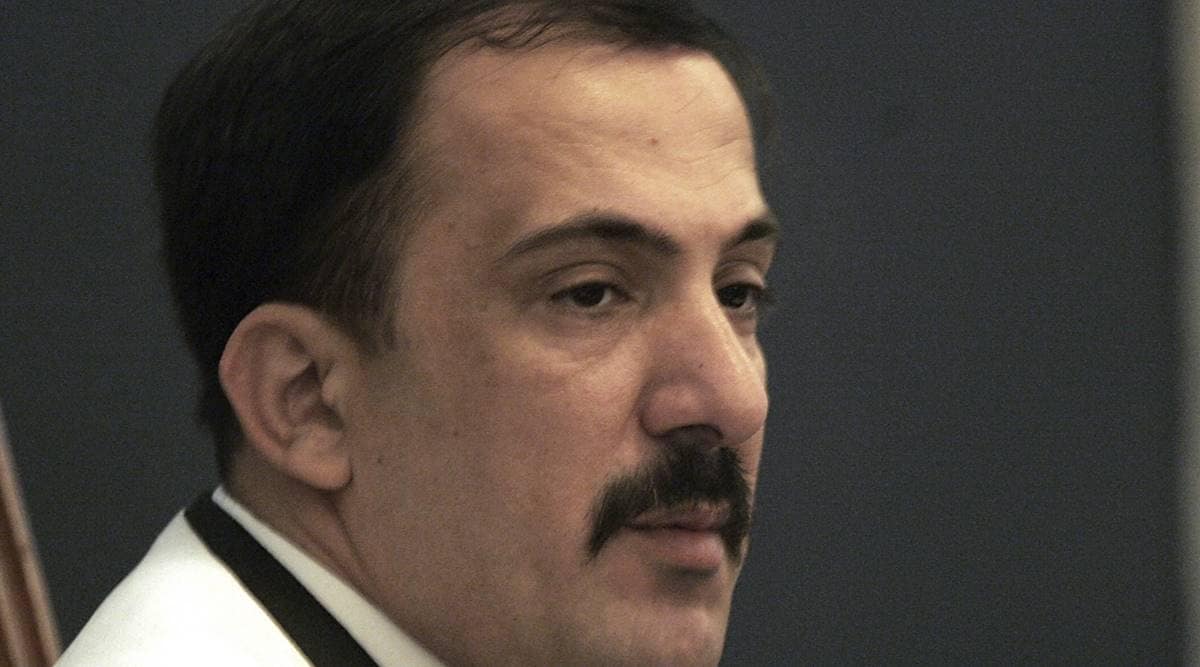 According to Iraq's Supreme Judicial Council, Judge Mohammed Oreibi al-Khalifa, 52, passed away in a hospital in Baghdad where he was being treated for complications from the coronavirus.
In this Sept. 26, 2006 file photo, Judge Mohammed Oreibi presides over the trial of former Iraqi President Saddam Hussein, inside the fortified Green Zone in Baghdad, Iraq. (AP Photo/File)
A retired Iraqi judge who presided over the trial of Iraq's late dictator Saddam Hussein has died after battling COVID-19, the country's top judicial body said Friday.
Oreibi graduated from the Faculty of Law at Baghdad university in 1992 and was appointed a judge in 2000 by a presidential decree.