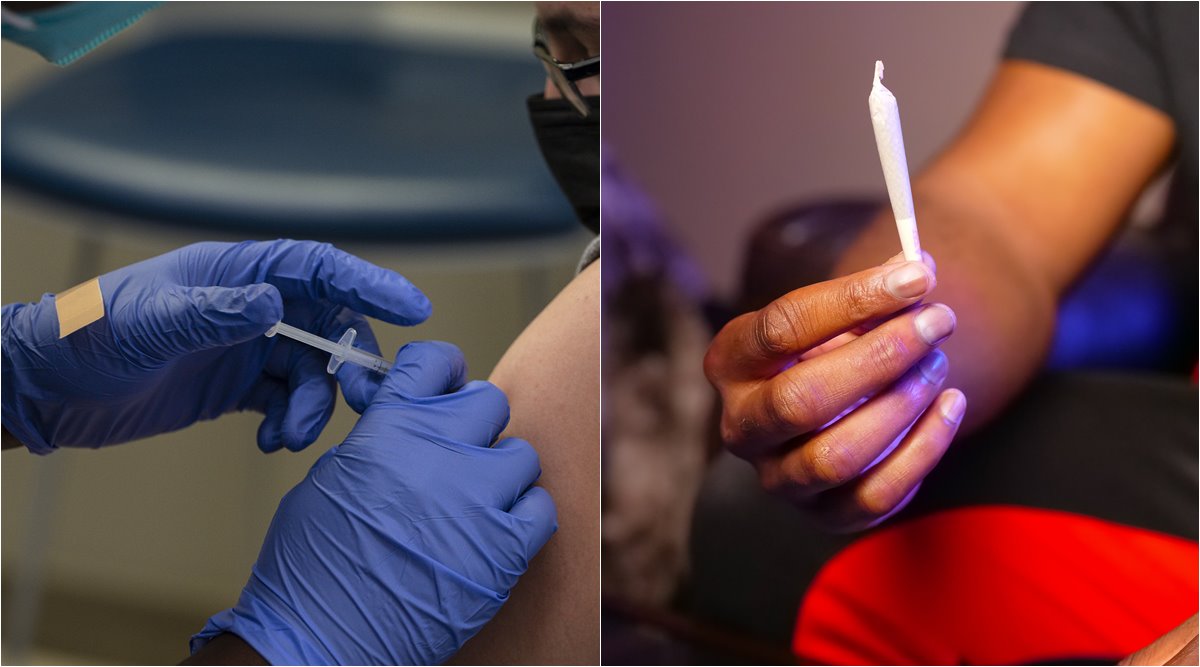 The state's liquor and cannabis board, while announcing the news this week, said the promotion would run through July 12.
In Washington, 48.7 per cent of the state's residents are fully vaccinated.
As the coronavirus continues to wreak havoc across the world, more and more incentives are being offered to people to encourage them to get vaccinated. Now, after free food and drinks, in the USA, a state has allowed weed to entice people to get a shot!
During this time, state-licensed dispensaries, which are marijuana retailers, will be allowed to provide customers 21 or older with one "pre-rolled joint at their stores when they receive their first or second dose" at an active vaccine clinic, The Guardian reported.