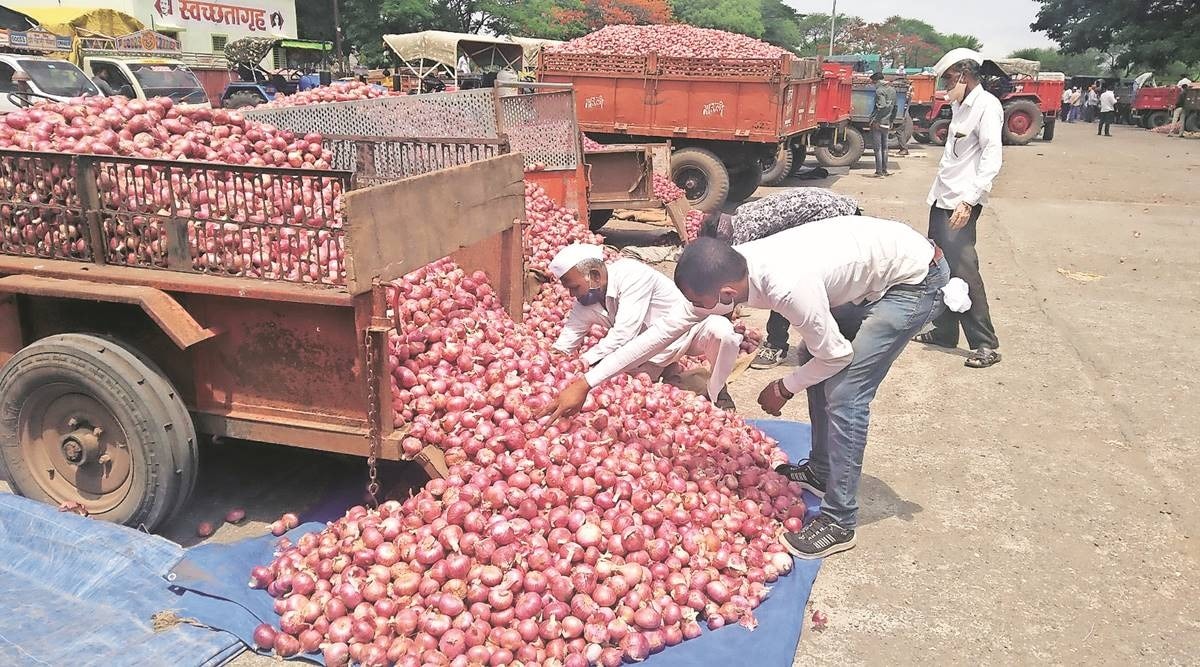 According to the Agricultural Produce Marketing Committee (APMC) officials, around 16,833 quintal onions worth Rs 3.03 crore were sold out. Though the quantity is still less than usual, when around 27,000 quintal onions are sold, it was still a good sign, said traders.
Traders at the onion market in Lasalgaon. (Express Photo)
It is only 8am and Lasalgaon, Asia's largest onion market, is already abuzz with activity on Thursday. One after the other, trucks and pick-up trolleys bearing the season's produce make their way in and within a few hours, as many as 871 of them have arrived and taken position according to the numbers allotted to them. Hectic auctioning begins, the traders are competitive, and those with the highest bids land the deal.
The reason behind the shift in tradition is simple: After bearing heavy losses due to the Covid-induced lockdowns, the traders and farmers are in no mood to let the threat of a "bad omen" come in way of making a profit.