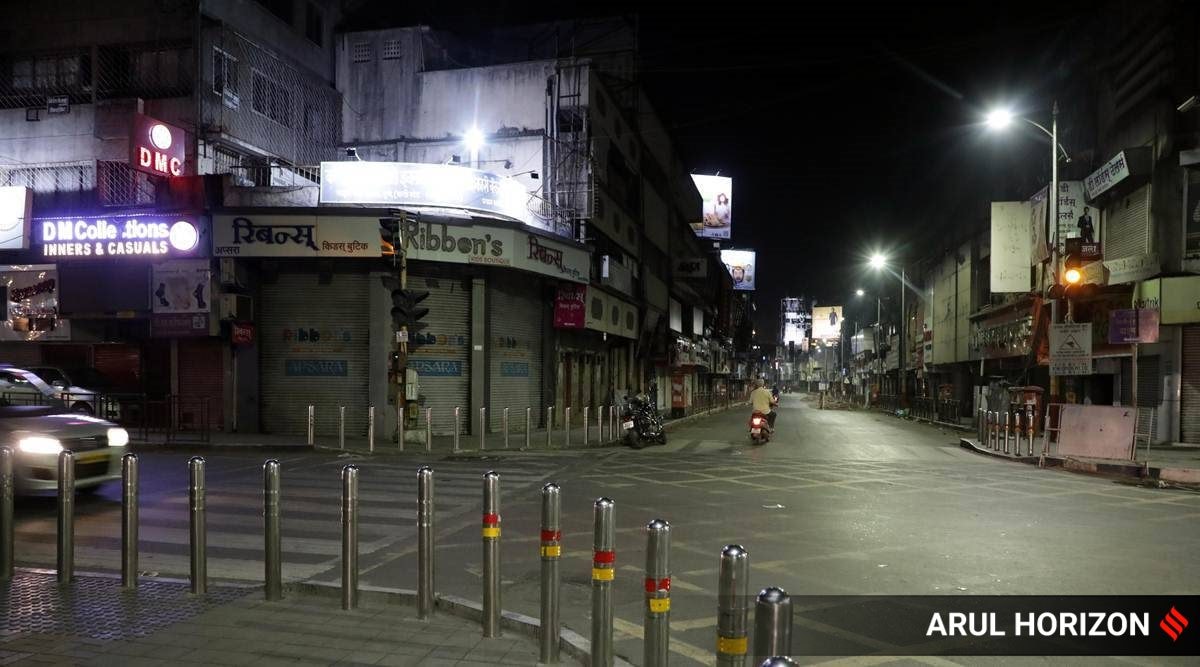 The new guidelines for containment state that all shops, marketplaces and malls should remain shut throughout the day, except those catering to essential services.
Local shopkeepers afraid of an impending shutdown of business have demanded that shops should be allowed to remain open, even with restrictions. (Express file photo by Arul Horizon)
EVEN AS the state government announced new restrictions on Sunday, such as weekend lockdown and evening curfew on weekdays, many shopkeepers and small traders are confused about the days on which they have to keep their shops closed.
In the absence of any clear instructions from local authorities, traders are a confused lot. Fatehchand Ranka, president, Federation of Traders Association of Pune (FTAP), said he was receiving messages and inquiries since last evening. "It is distressing news and traders are hoping that they don't have to shut shop again, it would be catastrophic. We need clarity over the order and what conditions are applied. The local district authorities have to come up with clear instructions as currently all traders are following the PMC order of 6 pm to 6 am closure. I have spoken to the municipal commissioner," he said.