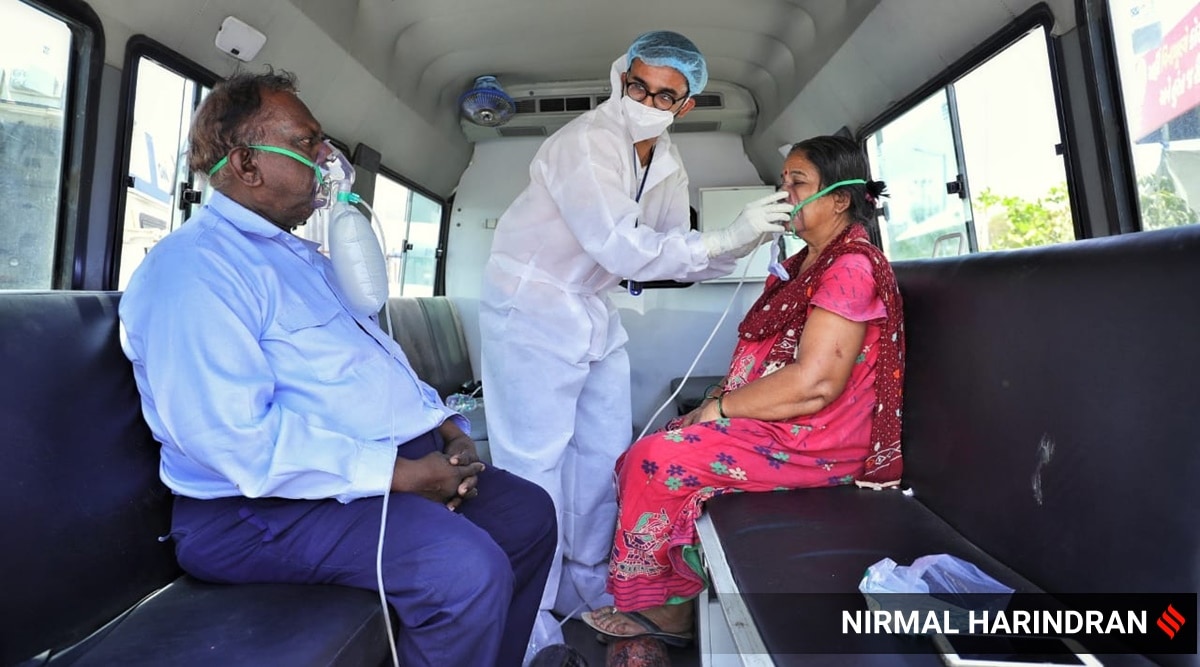 The AHNA had Tuesday also urged the Ahmedabad Municipal Corporation (AMC) to clear the pending payments against AMC-referred patients to the private hospitals.
A paramedic checking oxygen level of Covid-19 patients as they wait inside an ambulance at Civil hospital in Asarwa, Ahmedabad on Monday. (Express Photo by Nirmal Harindran)
Apparently upset over the handling of Remdesivir and oxygen supply to private hospitals, Ahmedabad Hospitals and Nursing Homes Association (AHNA) secretary Dr Viren Shah resigned Wednesday.
Confirming the development Wednesday, AHNA president Dr Bharat Gadhavi said, "Unhappy over the response of the state government to the acute shortage of Remdesivir and oxygen supply to private hospitals, as well as denial of Remdesivir medicine to homecare patients, the association secretary, Dr Viren Shah, has resigned today. There has been no heed to our repeated requests."