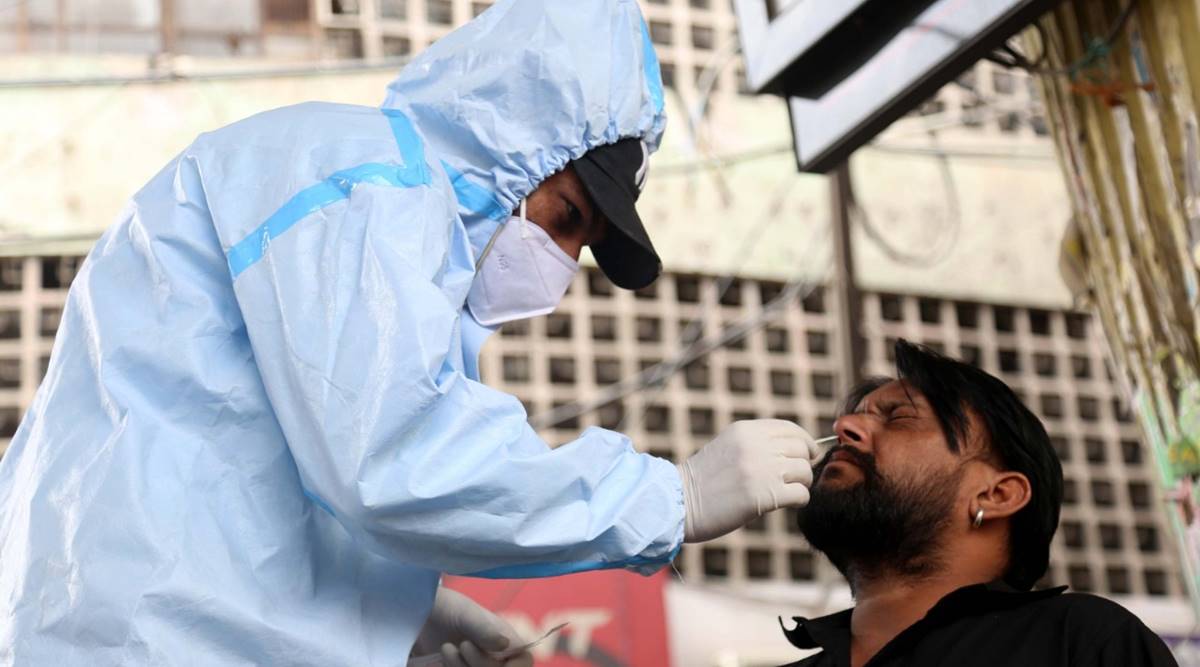 In a meeting between district officials that took place Thursday, the decision was taken in an attempt to increase number of critical care Covid beds.
Rapid antigen COVID -19 test of the residents. (Express Photo by Gurmeet Singh)
The Panchkula Additional Deputy Commissioner has directed private hospitals to reserve 50 per cent beds for reference of Covid patients by the civil surgeon and district administration.
ADC Mohd Imran Raza also assured that there is sufficient availability of oxygen in the district hospitals and people not need not panic. He said that the situation is under control in the district regarding Covid cases and sampling between 2,000 and 2,500 is being done every day.