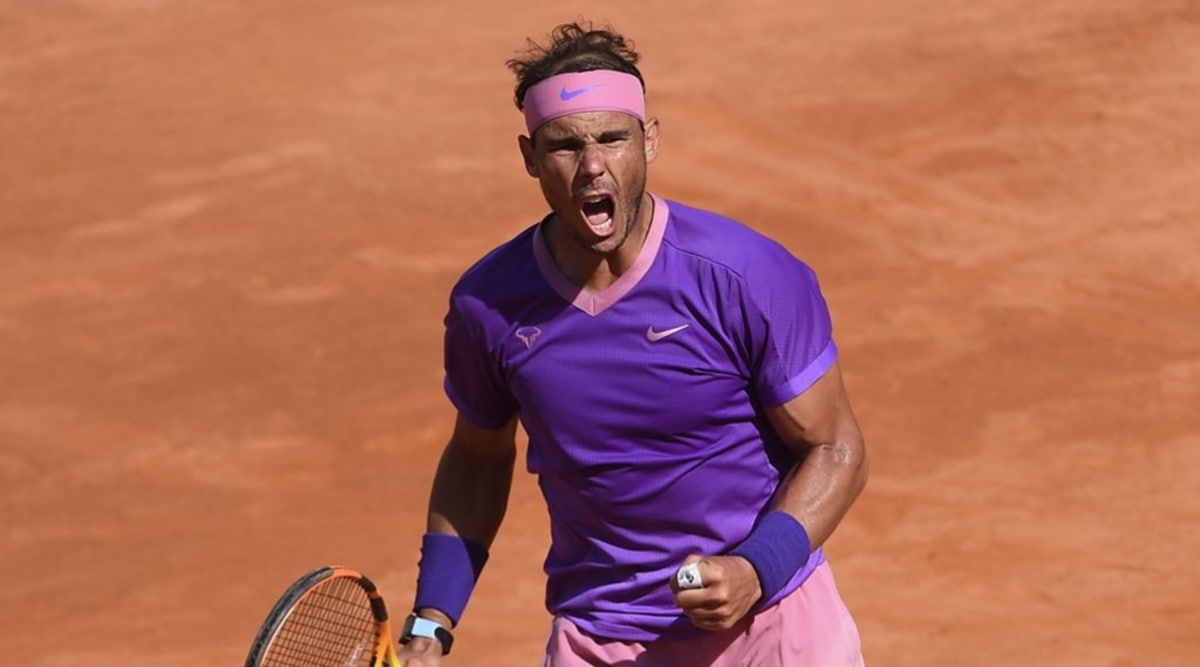 Nadal shrugged off dropping a set in Paris for the first time in two years and regained control en route to a 6-3, 4-6, 6-4, 6-0 victory over 10th-seeded Diego Schwartzman.
Rafael Nadal (File Photo)
Rafael Nadal's French Open set streak is over. His pursuit of a record-breaking 21st Grand Slam title — including 14 at Roland Garros — remains very much intact.
After taking the last nine games against Schwartzman, No. 3 seed Nadal will play in Friday's semifinals against either No. 1 Novak Djokovic, in what would be a rematch of last year's final and their 58th meeting anywhere, or No. 9 Matteo Berrettini. The Djokovic-Berrettini quarterfinal was scheduled for Wednesday night.