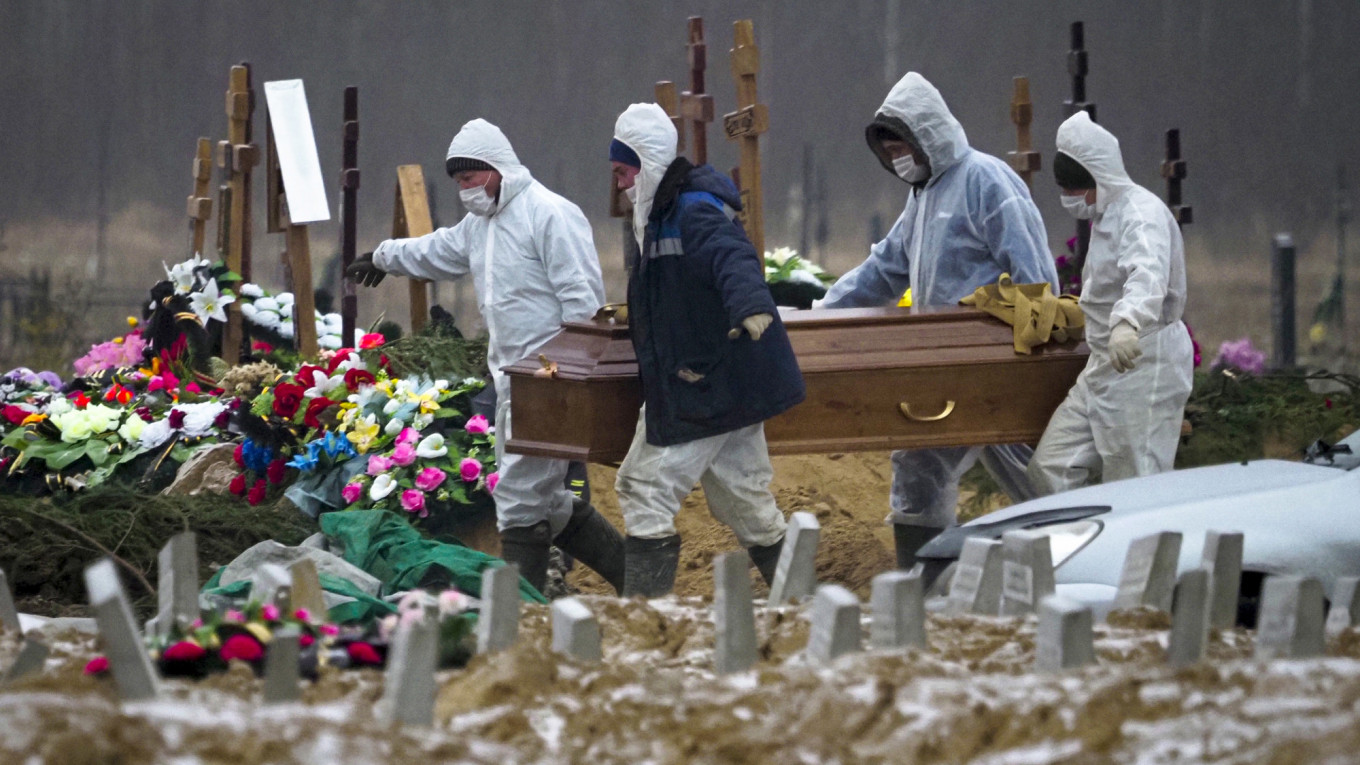 The country was recording more than 1,000 extra fatalities a day during February, official statistics show.
Russia recorded almost 30,000 excess deaths during February, the country's statistics agency
Excess deaths are calculated by comparing fatalities during the pandemic with mortality rates in the same months of previous years. It is seen by demographers as the most reliable indicator of the human toll of the coronavirus.