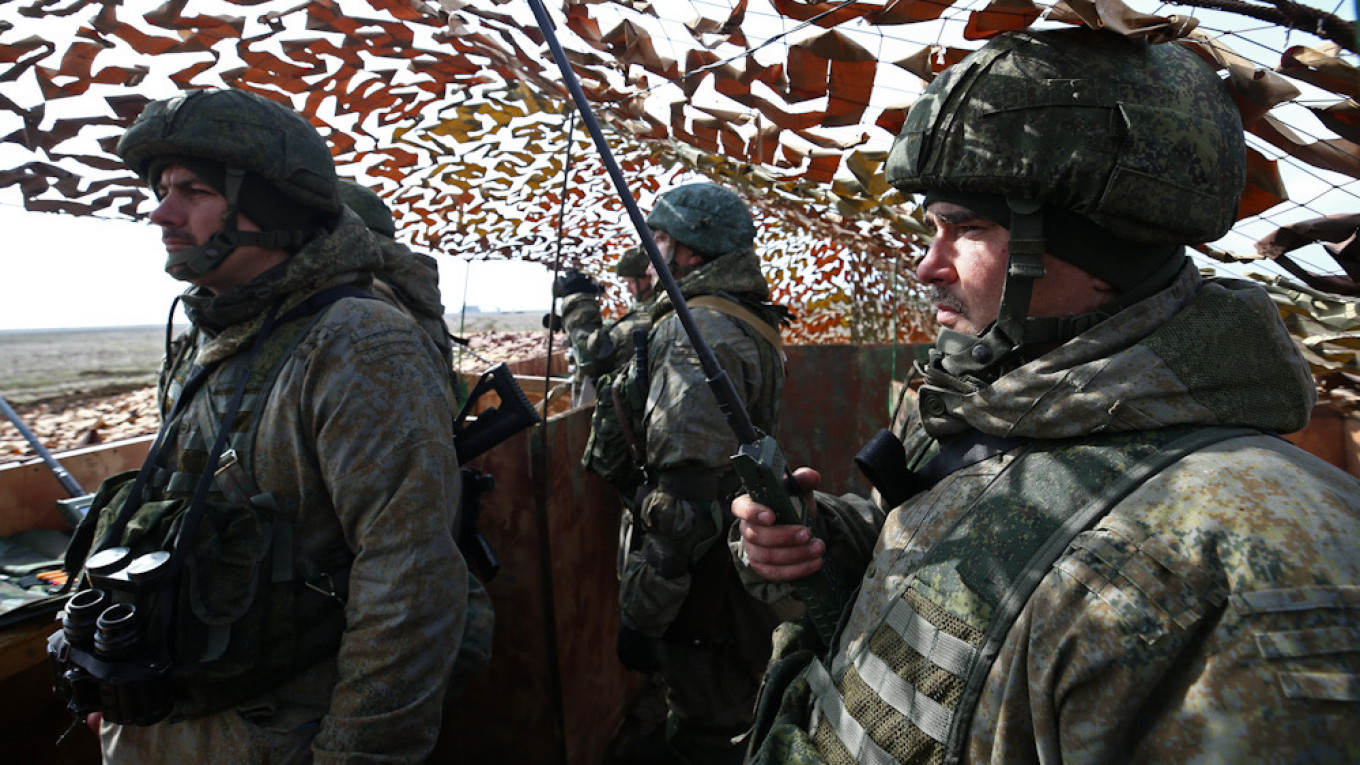 Russia's military posturing appears to be primarily coercive and demonstrative in nature.
A recent breakdown of the ceasefire in Ukraine, and escalation in fighting along the line of control, has been followed by what has become a somewhat traditional war of words between Moscow and Kiev, with each side blaming the other. 
The rhetorical escalation plays out amidst a significant level of Russian military activity, exercises, and deployments which have caused intense apprehension in Ukraine, U.S., and among NATO allies.