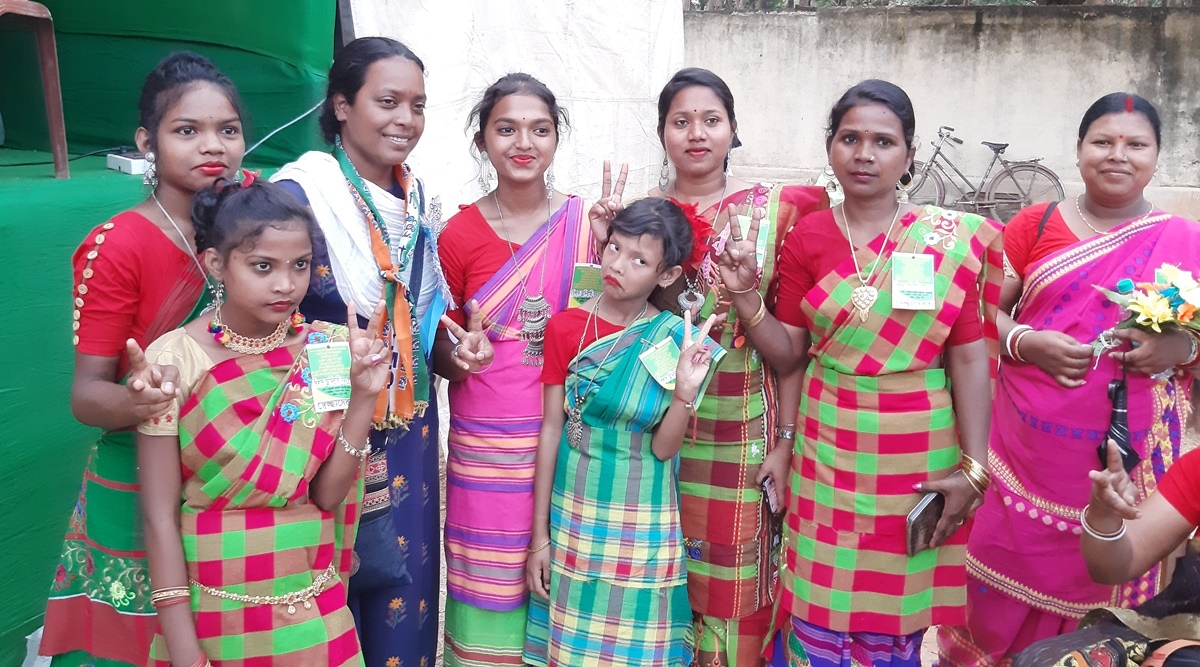 The Mamata Banerjee-led party has faced stiff competition in the constituency with the BJP winning the seat in the 2019 Lok Sabha elections.
TMC candidate from Jhargram Birbaha Hansda (third from left) poses for a picture with the locals on Thursday. (Express Photo: Santanu Chowdhury)
The Trinamool Congress, which is aiming to regain its stronghold over Jhargram, is relying heavily on Birbaha Hansda, a popular face in the area owing to her acting career, for a win.
The statements come days after TMC worker Durga Soren was allegedly killed by BJP workers in Jhargram and the saffron party's candidate, Sukhmoy Satpati, in a purported video, was seen luring people with money during election campaigning.