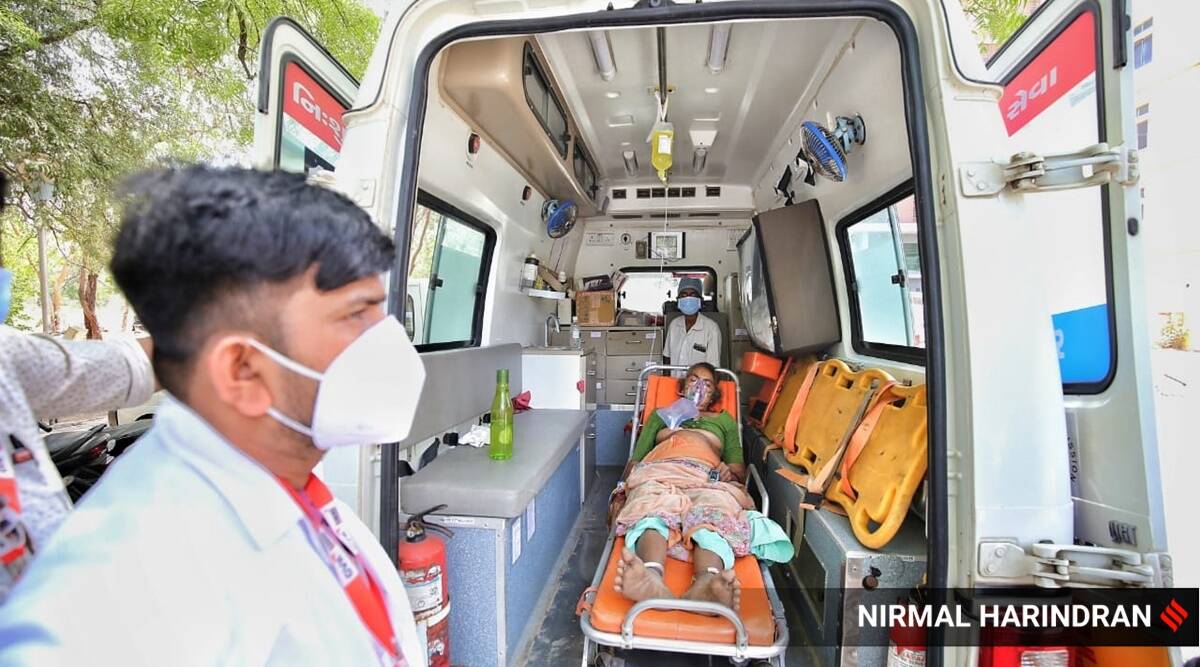 Gujarat government has capped Vadodara's guaranteed oxygen consumption at 155-160 Metric Tonnes per day.
Covid patient with oxygen support waits to get admission at the 600-bed Covid ward at Civil hospital in Gujarat's Gandhinagar. (Express Photo by Nirmal Harindran)
With Vadodara facing a shortage in the supply of medical oxygen following the cap decided by the state government, the administration is in talks with several companies and organisations, who are willing to set up oxygen plants in various Covid centres in the city to meet the shortfall.
In a release on Friday, VYO said that it was donating the four plants for Covid-19 care at a total cost of Rs 1.26 crore.