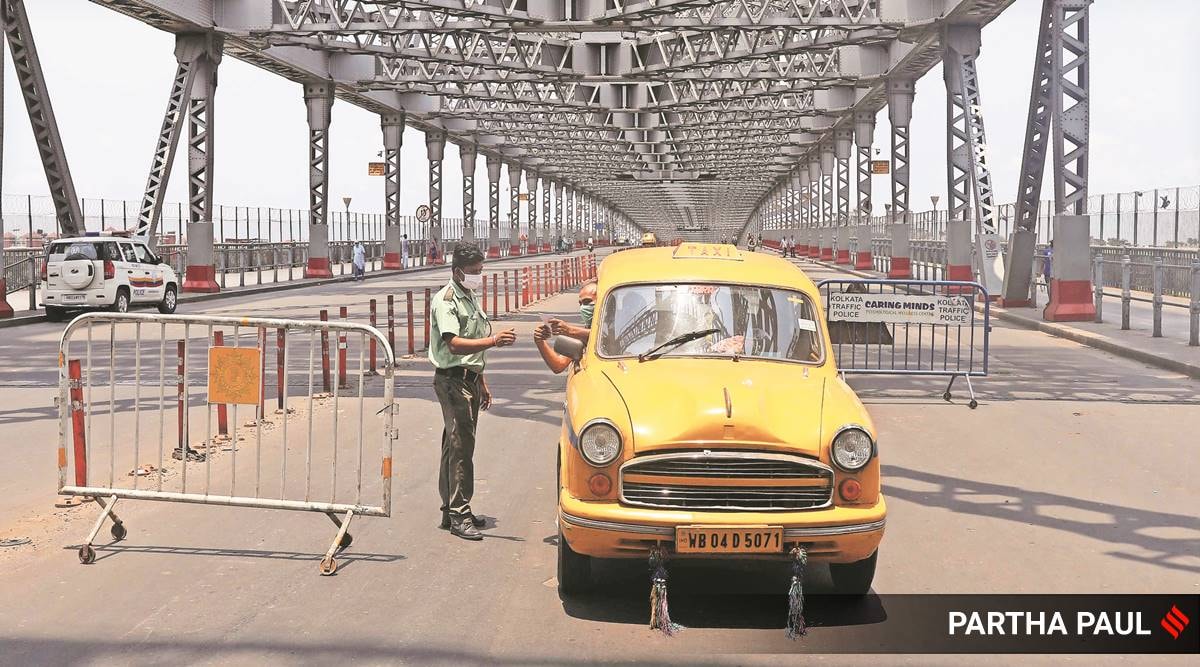 Commercial establishments, private and government offices, education institutions remained closed, public transport stayed off the roads and only essential services were operational.
A policeman checks a taxi at the Howrah bridge on Sunday, the first day of the 15-day lockdown. (Express Photo by Partha Paul)
The first day of the 15-day lockdown in West Bengal witnessed empty roads with policemen patrolling several areas to stop people from venturing out without an emergency.
Police officers were deployed across the city to intercept vehicles and check their papers before allowing them to proceed. They also spread awareness about lockdown norms using public announcement systems.